Dates:
Available any day start
Days/Nights:
8 Day/ 7 Night

Starting at:
$
Packaged Deal:
Hawaii Tour
Oahu - The Gathering Place
Most visitors to Oahu refer to the destination as Waikiki or Honolulu but if you have only a week to spend in Paradise, Oahu is the place to spend it with its numerous activities, great beaches and endless choices of great restaurants and evening dining activities.
If this is your first visit to Hawaii, we suggest that you select a hotel that offers either a great ocean view or a view of Diamond Head that are not obstructed to set the perfect ambience for this ideal vacation. On your first day we recommend that you arrive to Oahu by 3 pm that will allow you the following.
Enjoy the world-famous Waikiki beach upon arrival. Waikiki is minutes away from majority of the island's hotels.

There are two excellent 3- and 4-star hotels in Waikiki that offer suburb views of the ocean and Diamond Head that will keep Waikiki affordable, the Kaimana Beach Hotel and the Queen Kapiolani. If you would rather have a condo / hotel on the beach, we have a great little hotel that offers studio's, 1- & 2-bedroom units. We also offer all the name brand and independent hotels in Waikiki as well.
The island offers variety of activities to enjoy for every age, suitable for every type of budget.

Oahu has the most infrastructures and activity options

The island of Oahu is rich in culture, hsitory, art, cuisine, and entertainment.

Day 1
Early afternoon arrival by 3 pm where you can take in one of the following activities:
Sunset evening sail off Waikiki

Hawaiian luau

Sunset dinner at a selection of possible Waikiki hotels
Day 2
Hawaiian History and Culture

Let us start your exploration of Oahu with a little history by taking in and visiting these attractions. The perfect place to start is with the only palace in the United States which is Iolani Palace. Did you know that the Iolani Palace had electricity and a phone system before the White House in Washington DC.
Follow this one-hour tour of the palace with a visit of the Bishop Museum which will give you a lot of Hawaii culture and history. You can make this day a half day excursion either in the morning or the afternoon. Doing these activities in the morning can give you afternoon beach time with an evening activity.
Day 3
Pearl Harbor Historic Sites

A historic day of touring Pearl Harbor this morning with a visitation to the four attractions at Pearl Harbor.
USS Arizona Memorial

USS Bowfin (World War II attack submarine)

USS Missouri (Battleship signing of the end of the Second World War)

Pacific Aviation Museum
The visitation to these attractions will take four plus hours
Day 4
Diamond Head Hike & Drive Around the Island

From Waikiki we move to the North shore of Oahu by picking up a rental car in Waikiki.
We start your morning by taking an hour and thirty-minute hike up the iconic Diamond Head crater that offers a spectacular view of East Oahu and a spectacular view of Waikiki to West Oahu.
From Diamond Head we drive to the North Shore of Oahu to spend your next two nights. On your way out to the North Shore we can incorporate several activities as listed:
Kualoa Ranch – known for tropical rainforest where many movies have been filmed over the last 30 + years. Most recent movies have been Jumanji with the Rock and Fifty-one birthday with Drew Barrymore and Larry Sandler.

Pounder Beach in Laie – a soft sandy beach great for a beach picnic or sunbathing

Polynesian Cultural Center – leading attraction focusing on the culture and Pacific Island nations of the South Pacific

Gunstock Ranch for horseback riding

Zipline - climb works

Sunset & Pipeline Beach

Haleiwa Town

Waimea Valley – Hawaiian historic center

Dole Plantation

Laie Point Lookout

Kahuku prawn trucks for lunch or snack
On your way to Laie we suggest a visit to Kualoa Ranch where you can take several tours around this vast ranch. Or travel on to Pounders beach for relaxing afternoon and a beach picnic. To end the day, add a sunset horseback ride or just watch sunset from Laie Point Lookout.
Day 5
North Shore & Polynesian Cultural Center

Start your day with a three-hour zipline ride over the treetops of the Northshore rainforest as you look down to the Pacific Ocean. There are 8 lines from 500 to 2,400 feet, 3 sky bridges and 2 rappel sections.
Following your zipline, drive to the Kahuku prawn farms where you will find several food trucks selling amazing prawn plate lunches at affordable prices.
Head back to Laie and spend the afternoon at the Polynesian Cultural Center and explore the unique cultural villages of all the South Pacific island nations from Fiji, New Zealand, Tonga, Tahiti, and Tonga. Dinner is included with your admission package along with a 2-hour Polynesian show to end your evening by the students at BYU University at Laie.
Day 6
North Shores & Haleiwa Town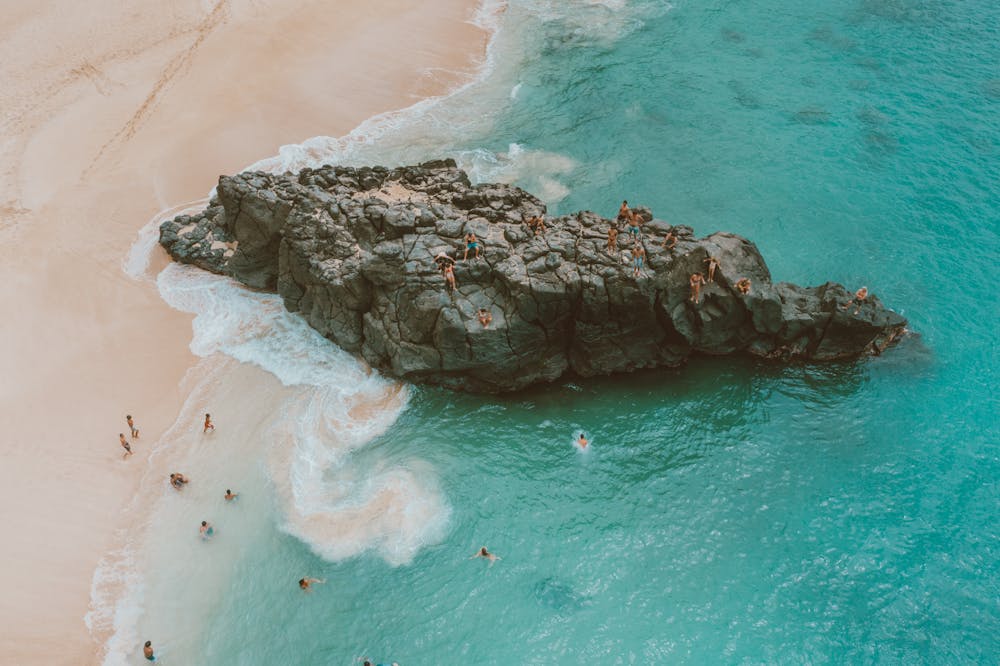 Continue your adventure around the island this morning by heading back to Waikiki by the Northshore where can stop at several well-known beaches from Pipeline, Sunset, Shark Cove and Waimea Bay. I suggest that you dress in your swim wear so you can take a few ocean dips along the way.
Two must stops should be Waimea Valley Park, a historical cultural park that dates to the beginning of the Hawaiian people on the island. At the back of the valley, you will find a small waterfall and pond that you are aloud to swim in. Entrance cost into the valley is $20.00 for each adult and $12.00 for children.
The most famous town on the Northshore is Haleiwa with its small town feel and numerous small stores and restaurants.
Give yourselves 8 – 10 hours to travel back to Waikiki
Day 7
Atlantis Submarine & Hau Tree Restaurant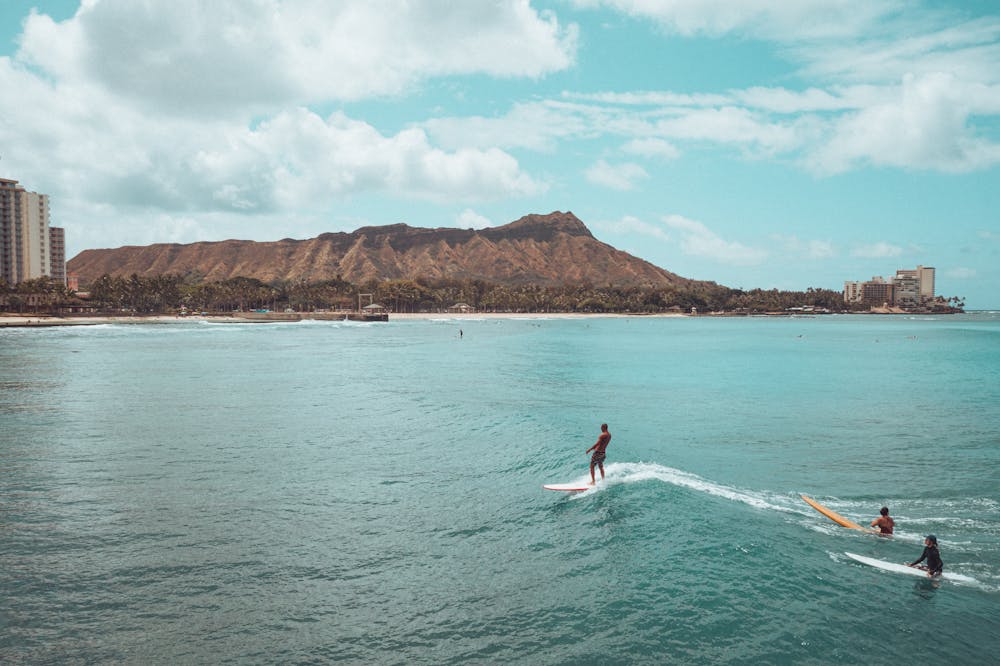 Relax this morning before heading out to do possibly last-minute shopping or take a submarine ride off Waikiki. Plan on having a wonderful final night dinner. We will supply recommendations based upon your taste.
There is so much to see and do on Oahu, you will need to come back or just add a few more days to this trip. We can customize the cost from affordable to deluxe. For more information on this package or another customized Hawaiian island package, send us a request by contacting us through info@ultimatevacations.us
Additional Activities to add:
All Rates Require Departure Taxes
Starting Rates are per person
All Rates Require Departure Taxes
Rates are per person
All Rates Require Departure Taxes
Starting Rates are per person
Promotion / Sale - Dates & Prices